THE COMPANY AND THE CHALLENGE
Almazara de Muela is a producer of quality olive oils

distributed by

Mueloliva y Minerva

 

under different brands,

including Mueloliva and Venta del Barón. Only one brand is distributed directly by the producer under the same name: 

Almazara de Muela.
This product is only available for direct sale in the shop of the factory and recently on the web page of the group. 

It's an extra virgin oil AOC Priego de Córdoba

, first reserved for farmers, producers, employees and their families. As a result, it's sold at a very low price.

 It therefore offers an exceptional quality-price ratio.
​​​​​​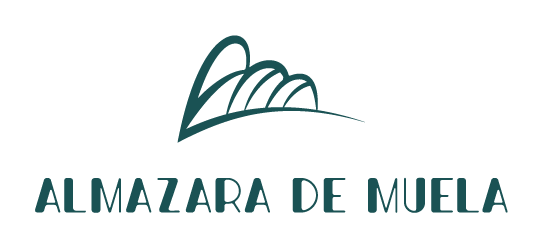 The challenge is to highlight the product and the brand through updating the packaging design

(brand, bottle, label, secondary packaging) which hasn't changed for many years. All this to allow to expand the clientele while celebrating existing customers (farmers, harvesters, producers…).
​​​​​​​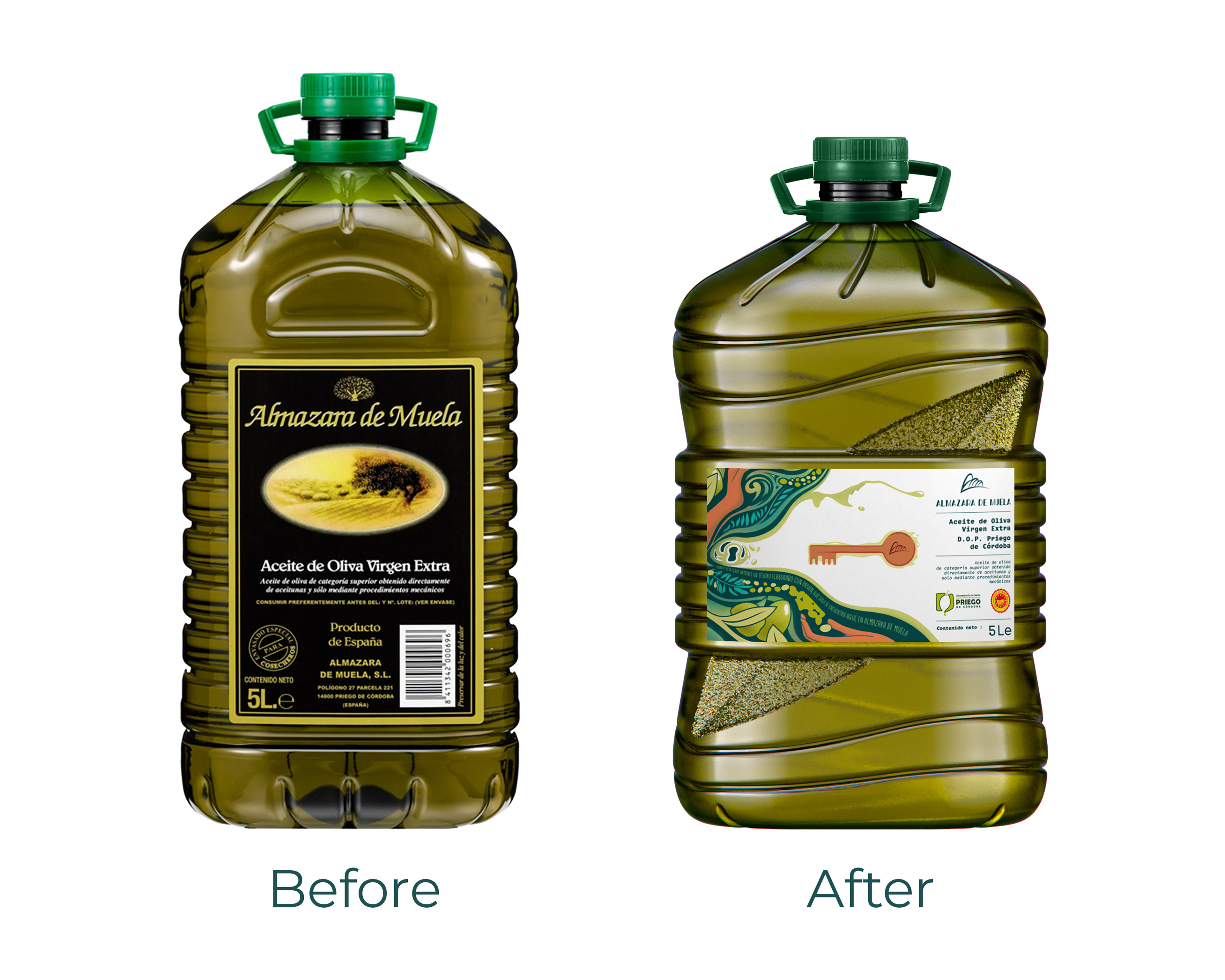 Redefine the brand's positioning and rewrite its history, putting oil workers at the heart of our approach.
The desire to create more evocative signs of the richness and value of this product and this profession.
The agency worked directly with the bottle manufacturer to ensure the correct execution of the design while respecting weight-material constraints. At the graphic level, different colour tests were carried out and printed at the agency.
The ergonomics of the bottle have been improved thanks to the curves of the bottle and the hollows formed by the sheets.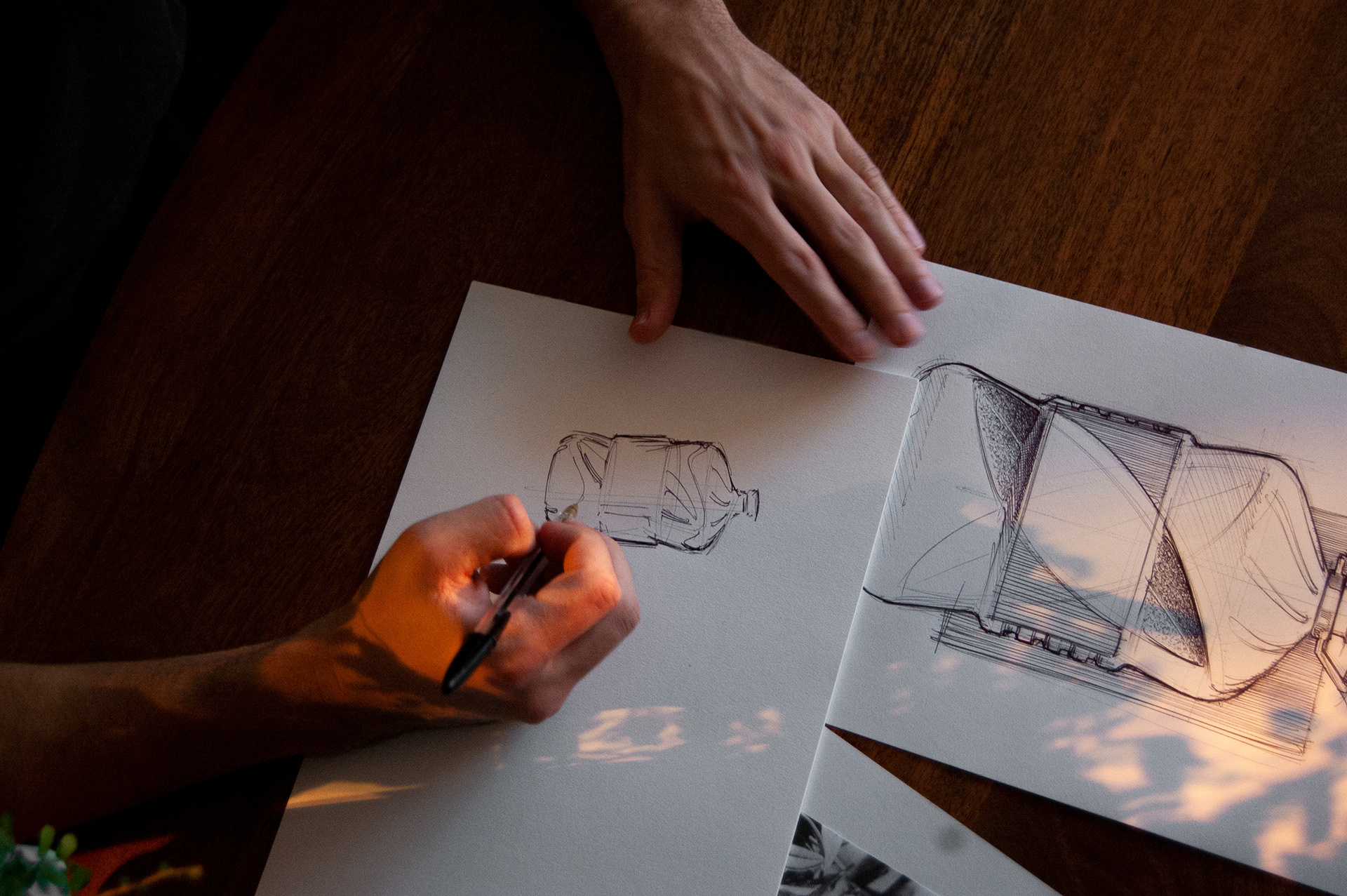 The result: The producers' secret
▶ ​​​​​​A new 5L bottle, more modern and differentiating, has been

designed to highlight the naturalness of the product.
▶ ​​​​​​​

A modern and colorful design that highlights the secret of this oil:

an oil reserved for insiders. They value the fruit of the hard work of the large family passionate about the land and olive groves of

Priego de Córdoba.
▶ Producers are proud and happy to share

their secret, symbolized by the key.
​​​​​​​▶ 
The
logo
 uses the initials AM to represent the mountainous landscapes

dressed in wide rows of olive trees.
​​​​​​​▶ 
Special attention was paid to the packaging and transport board in order to

value the product while thanking the initiates

who contribute to the longevity of this oil.