We are an innovative and design agency
Since 1996, we are an ​innovation & design agency ​that fully integrates the strategic thinking at company's or brand's levels together with the design management and development in order to create innovative product concepts, packaging & product designs, digital solutions as well as offline and online communication. ​Bridging innovation and design enables the true alignment between the company's or brand's strategic vision and the final consumer or user experience that we deliver. 
Innovating on different continents​
We are based in Bordeaux, Clairac, Madrid, Brussels and Wenzhóu, with:​ 
 -  A multi-disciplinary design team:
Graphic design, Industrial design, Space design and Digital design (motion design, CGI and Web)​
 -  A Marketing team​
 -  A network of independant experts​
        •   Engineering, ​
        •   3D printing and prototyping​
        •   Digital Solutions (digital strategy, visual recognition, augmented reality, IOT, web & app development)​
 -  Two academic alliances:
 one with the neuroscience lab of the University of Louvain-la-Neuve (UCL) and the other one with the master program in global design at the CONDE school of design.​
In Spirit Design favours diversity of interventions, a source of creativity and knowledge for the benefit of our clients, specialists in their field.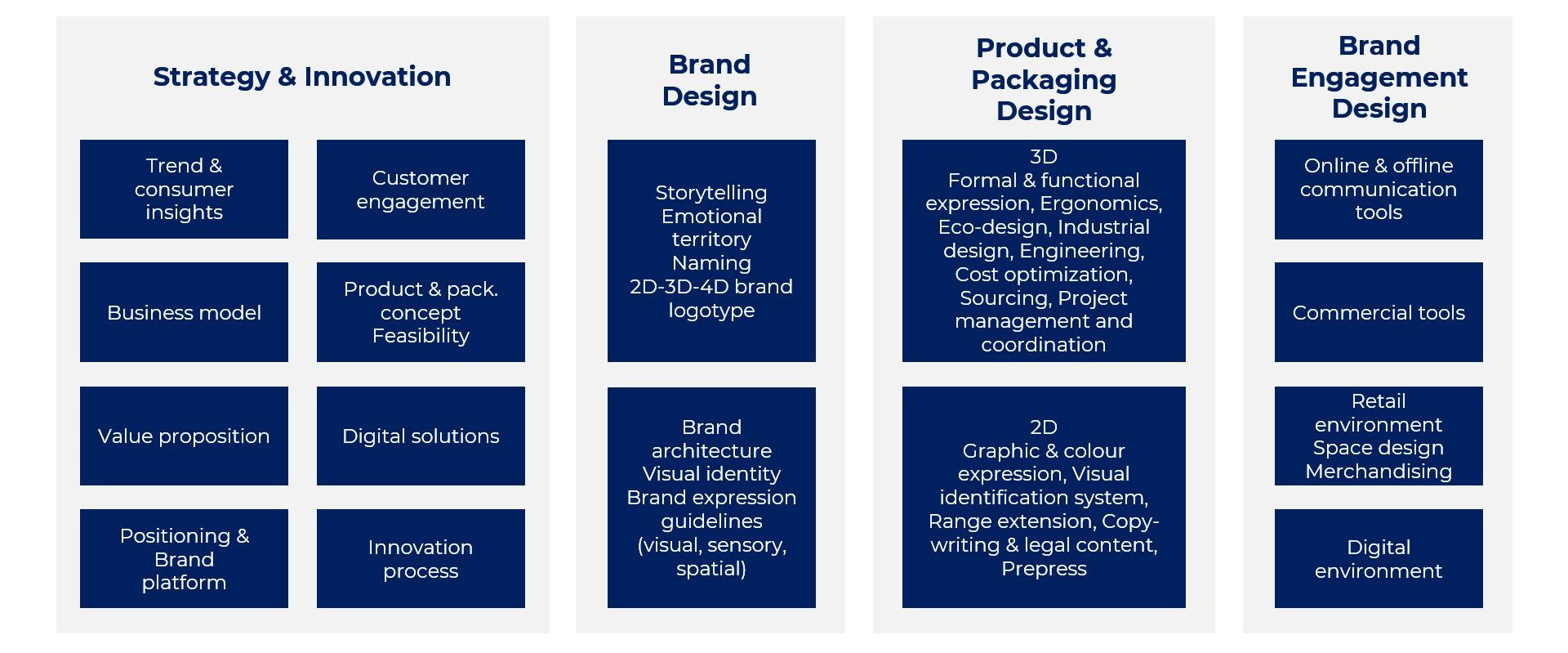 Why - We innovate in order to reveal your uniqueness and authenticity
We believe design is the most powerful tool to shape and inspirit your purpose. Because design is the key for creating a powerful consumer experience. 
Personal commitment has become key.​ The act of consuming has become a political act. ​​Consumers make their choices based on their values and only commit their trust to transparent and ethical companies. ​​We strive to innovate in order to reveal and give shape to an authentic purpose anchored in a strong moral commitment.​
How - We innovate for people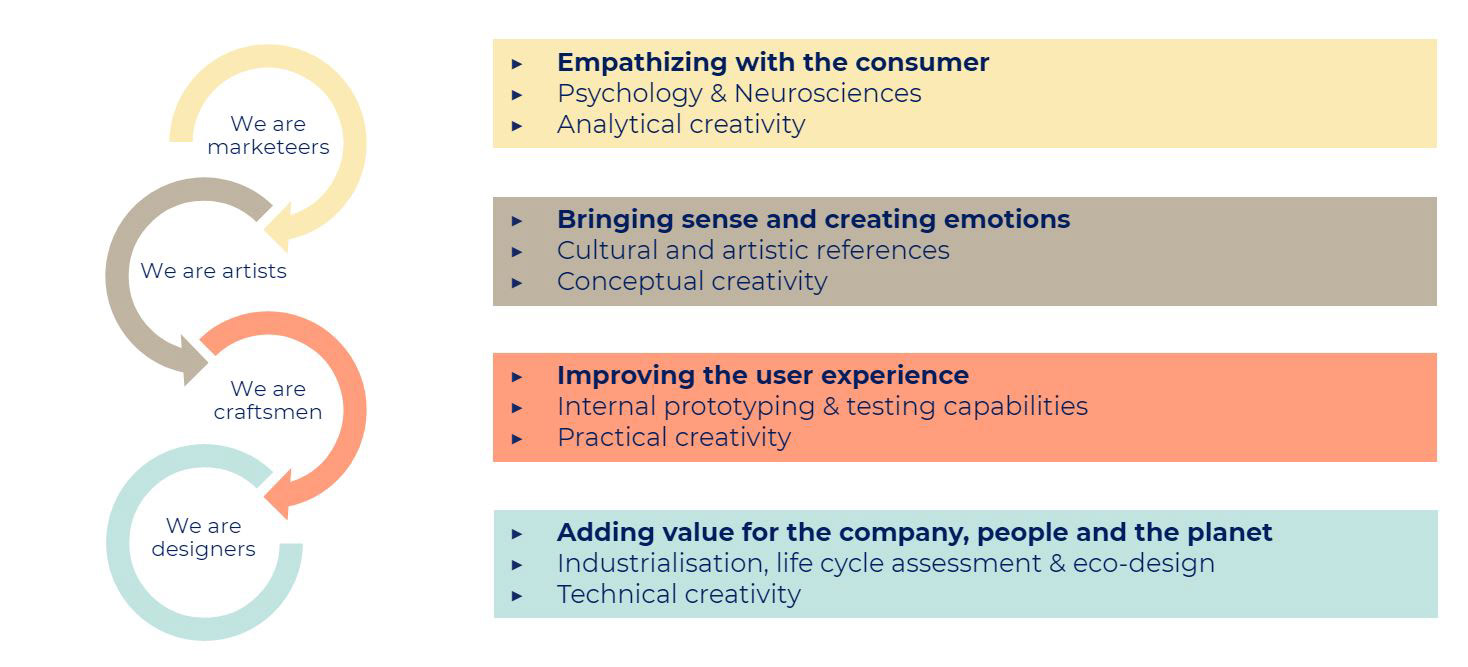 The rational must be nourished by the emotional in order to bring sens to design.
We innovate on a rational level,

 considering the constraints of industrialisation as well as the relevance to the market and the user in question:​
 -  Adaptation to production lines​
 -  Format and logistics​
 -  Constraints at the point of sale (online-offline)​
 -  Mechanical strength and material weight ​
 -  Ergonomics​
 -  Eco-design​
 -  Cost optimisation​
We innovate on an emotional level 

in line with the company/brand and the psychological profile of the target consumer. ​
As an artist and in empathy with the consumer, we create the functional, visual and sensory attributes of the product. ​
Our artist's palette is formed from industrial reality. Through creativity, we seek to go beyond these industrial boundaries in order to create a real differentiation. ​
We draw our creative intentions by hand, we sculpt the shapes in 3D without being limited by tools, we materialise our designs in real life in order to replicate the consumer experience. ​
By giving a human imprint to our innovations & designs ​we can truly engage the people into the company values ​and truth hence making them loyal ambassadors.