The new logo is widely recognizable. Created in agreement with the company's CSR approach, it keeps as main objective to foster and establish a consistent brand architecture. 
The VB symbol is dynamic, growing, positive, welcoming and benevolent.
The "V", from "Vignerons" reflects the action, vitality and adherence of all members of the cooperative to a similar visionary and innovative approach.
It extends into the natural and welcoming curves of the "B" from Buzet AOC, shaped as a heart, reflecting the generosity of the action.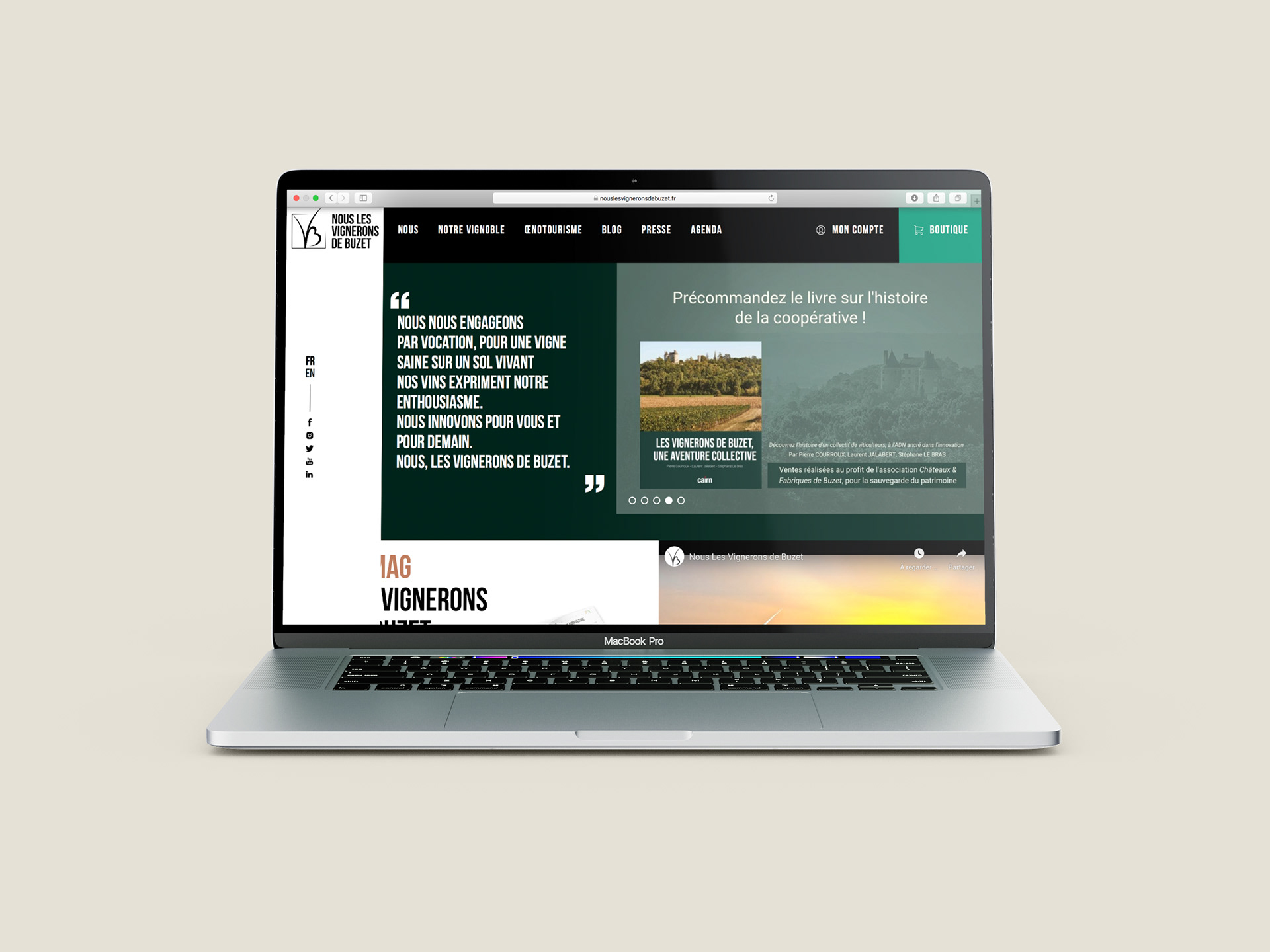 Market:
Wines - French & International market
Client:
Nous les Vignerons de Buzet